2015 Annual Report
Building on more
Scroll


Board of Directors
DUCA's Board of Directors is elected by DUCA Members. This means that they are your voice for how DUCA is governed. Their role falls primarily to overall long-term strategy, ensuring that we're always doing what's right for our Members, teammates, and communities.
There are nine Directors on the DUCA Board typically elected to three-year terms. Driven by responsibility and accountability to both its Members and provincial regulatory bodies, DUCA continues to focus on enhancing its Board and governance in the areas of prudent risk management, consumer protection, and deposit protection. A key responsibility is choosing the right people for Director positions, and ensuring that the Board has the right mix of skills and experience to govern the credit union today and tomorrow.
Building a solid foundation
Building Your Credit Union One Member at a Time
DUCA continued its rapid pace of Membership growth in 2015. In addition to near-record organic growth of over 3,300 Members, DUCA benefitted from the successful launch of Zenbanx Canada with an additional 8,569 new Members joining the credit union.
During the course of the year, we've worked very hard to provide our new Members with the kind of excellent service our existing Members have come to expect and appreciate. As a result, despite the tremendous influx of new Members, DUCA was able to improve on its Net Promoter Score (NPS), a measure of Member satisfaction, for the third year in a row.
Much work remains. Although we continually fuel our passion for engaging our Members to provide them with an experience that is second to none, we also need to constantly improve our understanding of Members' needs and aspirations. As DUCA changes, we must change with it.
This is why, in Q4 2015, we have undertaken a comprehensive review of our Member Experience. We're talking to Members that have been with DUCA for years and those that have joined recently. We're also talking to potential Members who may be attracted to DUCA's values and the promise to achieve more. We're planning to put this research to good use in 2016 to attract new Members, and make the DUCA Member experience even better.
Building Our Capital Base
In August 2015, DUCA set out to build its capital base and add to its regulatory capital to ensure continued growth by introducing its very first Investment share offering.
DUCA's Class B Investment Shares offered a target minimum dividend rate of 3% plus a one-time cash-back bonus of 1%. The 3% rate took into consideration the prevailing interest rate environment where five-year GICs were renewing at 2% at DUCA. So, the Investment Share rate of 3% represented a full percentage improvement of GIC yields to account for their differences from Term Deposits in guarantees, deposit insurance and redemption.
In order to assist Members in effectively managing their investments, DUCA provided Term Deposit investors with an opportunity to transfer any portion of their existing deposits into Investment Shares, hassle free, and at no additional cost.
Investment in DUCA's Class B Investment Shares was not a short-term commitment as DUCA intended to count on this capital to fuel its growth over time.
The Investment Share offering closed at the end of the year, having attracted over $41 million in investments by 1,375 Members.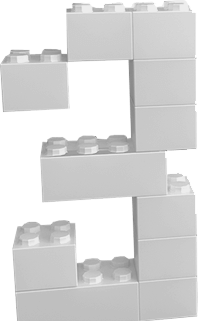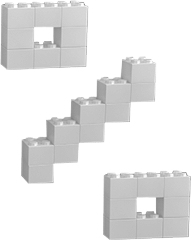 Building Relationships in Retail Banking
Fulfilling the promise to deliver more to our Members at every turn is the reason we exist. At its very core, delivering more means developing close relationships with our Members – relationships that allow us to better advise our Members at every stage of their life.
There's no one-size-fits-all approach to saving and investing or borrowing. Some people need more guidance while others prefer to develop their own strategies. At DUCA, we take the time to find out exactly what our Members want to achieve with their money and their lives.
Over the last year, we have expanded our efforts to be there for our Members, to talk to them, to provide advice and counsel. Our Branch Teams contacted, and spoke to, over 15,000 Members and our advisors met with over 16,000 Members for face-to-face conversations. We completed over 1,300 Personal Investment Plans and held nearly 700 meetings with Investment Specialists to help Members achieve their goals through the appropriate allocation of assets. Member Connect, DUCA's telephone banking centre made over fifteen thousand calls to Members and made 460 referrals to facilitate branch meetings. In addition, since launching Live Chat in September, over 3,200 live chat inquiries have been had with both existing and potential Members.
DUCA's success is built on our close, personal connection to our Members. At the same time, we know that banking will continue to evolve because of technology and Member preference. As more and more people choose to use their smart phones, tablets, and computers to conduct their basic financial transactions, demands for "Anytime, Anywhere, Any device" banking will grow. Our goal is to meet these demands by providing ubiquitous access to all Members through all channels. And we are doing just that by providing a wide range of online banking services, while ensuring that our Members can count on support and guidance from our knowledgeable teammates in branch or at our telephone banking centre when needed.
Our efforts have resulted in more Members putting their faith in DUCA than ever before. In 2015, our branch network, supported by our call centre and online banking provided more loans and helped Members invest more money than in 2014. In addition, our wealth management team helped more Members invest their money than any year prior. DUCA's focus on working with our Members to help them achieve their short and long term goals is our priority and we will continue to develop the solutions that help enable us to meet these needs in 2016 and beyond.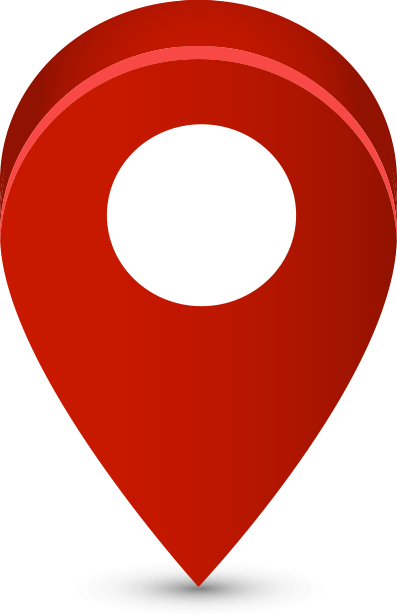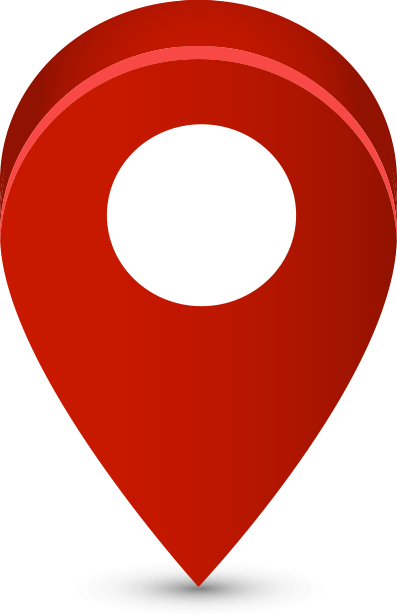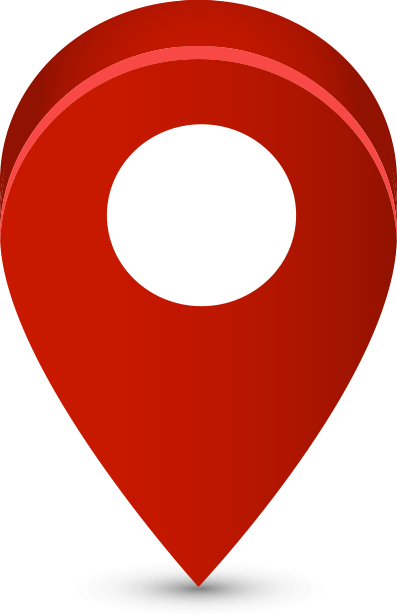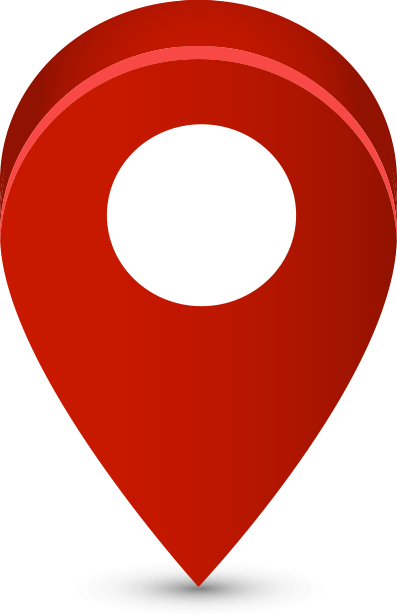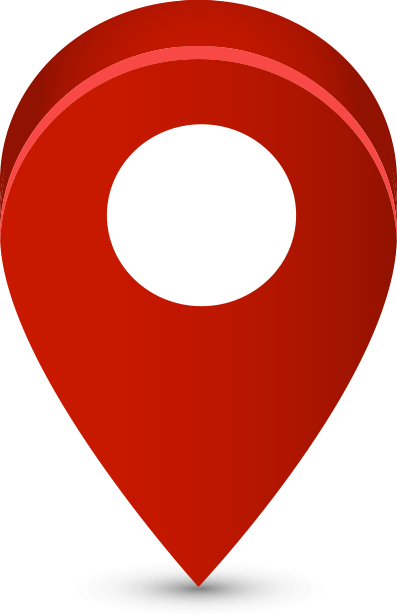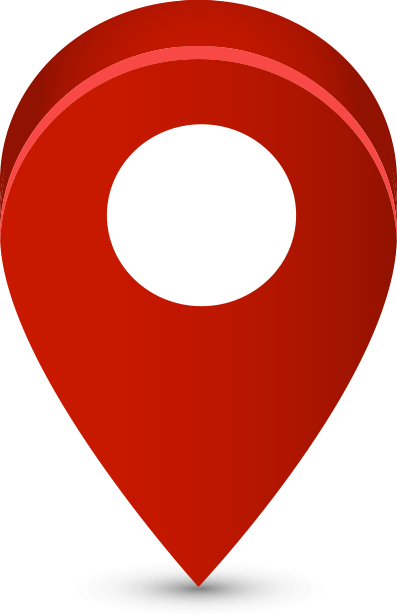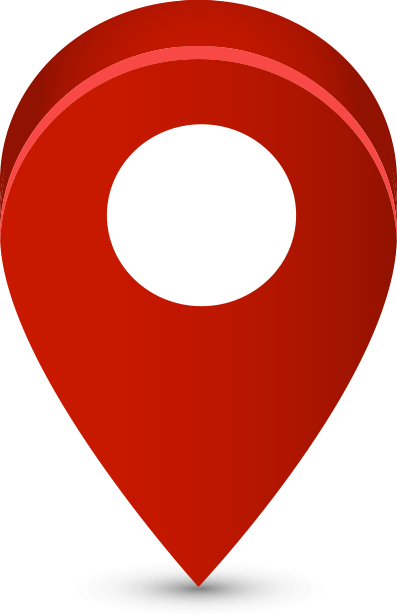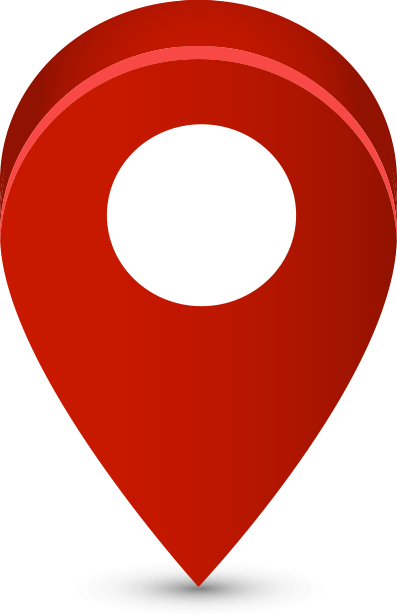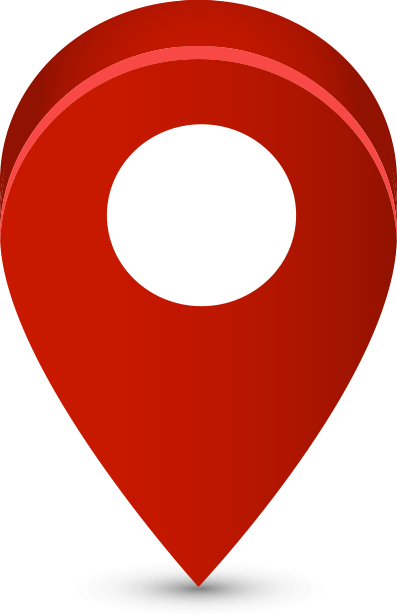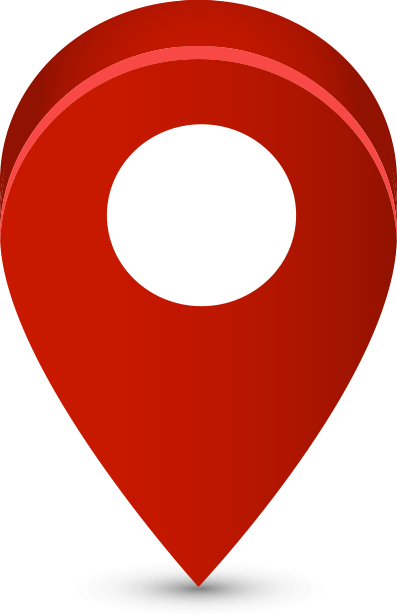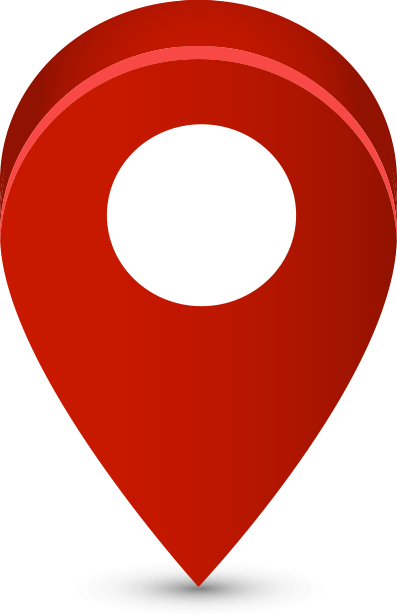 Building More Choices
Offering additional product choices
is just another way that DUCA
does more for its Members.
A New Suite of Credit Card Options
In April, we launched our new family of credit cards options
that were created specifically for DUCA Members in partnership
with Collabria, a cooperative company with unique payment
solutions for credit unions. This relationship will allow DUCA to engage
its Members more effectively and gives us the flexibility to continue to improve
our credit card product portfolio. Now DUCA offers Members great rates and great rewards.
So, whether our Members are looking for a credit card that rewards them for everyday purchases, offers exceptional insurance benefits or helps build credit, DUCA is proud to offer a credit card that simply does more.
Credit Union Home Warranty program
In November (just in time for winter), DUCA was the first credit union to launch its own Credit Union Home Warranty program managed and administered by Assurant Services Canada.
Being without heat in the winter or air conditioning in the summer is a scary proposition. Our program protects our Members' essential home systems and the first six months of coverage is free of charge.
In addition to the home systems package, our Members can also choose a Home Appliance Warranty plan that avoids the costs associated with a broken appliance with protection that will keep their home running smoothly.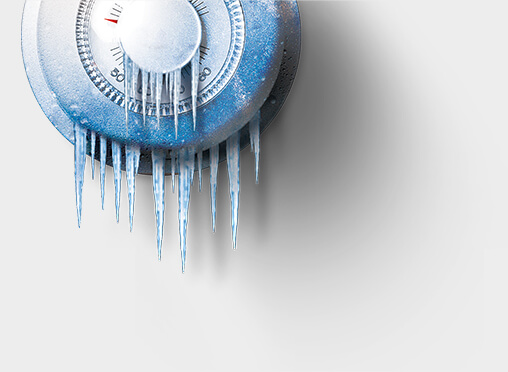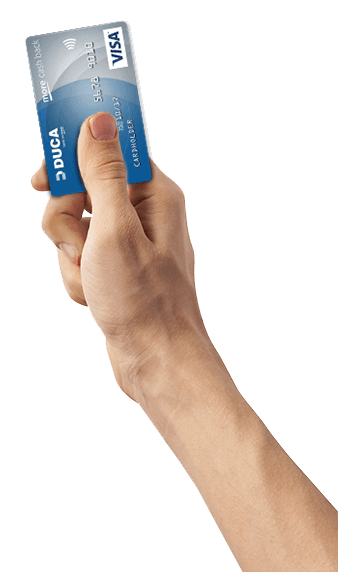 Building an Efficient Organization
In 2015, we continued to make substantial investments in efficiency improvements of DUCA's operations.
Much was accomplished to streamline our people operations. We transitioned our payroll to a new system with online timesheets for part-time employees, resulting in an annual reduction of payroll costs of 50% and payroll processing times of 26 days per year. We've also implemented recruiting management software that's contributed to reducing our time to hire from 56 to 30 days. In addition, online screening and assessment tools, including attribute profiles and simulations, were added to the process, increasing the quality of our new hires. Finally, DUCA has changed our benefits provider resulting in reduced premiums for our insured benefits, and the expectation of improved claims administration service levels for DUCA teammates.
In September 2015, we introduced the DUCA Loan Origination System which will automate many functions related to loan application processing. This results in time savings for DUCA teammates and, more importantly, leads to more accurate, faster loan application submissions that, in turn, provide our Members with faster responses to their inquiries.
DUCA's new financial accounting system was introduced in the fourth quarter. The software has multiple applications that enhance workflow processes, and lead to better reporting and efficiencies. The new system has yielded immediate improvements to DUCA's workflow processes, and represents an important step forward in our continued quest for working better on behalf of our Members.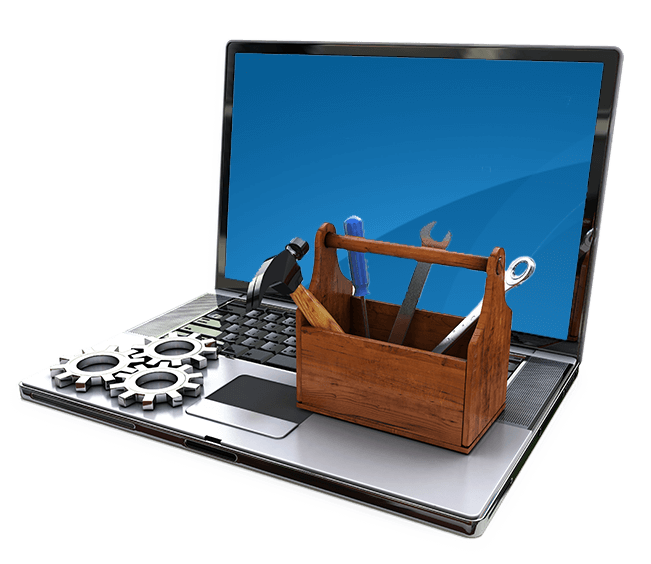 Building a High Performance Team
Consistent throughout DUCA's history is our commitment to building a Member-centric culture, and an organization that is an employer of choice for Ontario's talented workforce. We continue to focus on culture, team optimization, leadership, and performance management in order to build a team that will continue to deliver on our promise to DUCA Members.
In 2015, we developed a new compensation framework for DUCA that informed the development of a new short-term incentive program. The new program provides for differentiated rewards based on corporate and individual performance. We also increased transparency in our compensation programs by educating all teammates on the compensation philosophy, the mechanics of the new short-term incentive program, and approach to salary administration.
We've also implemented an online Performance Management application that has improved the efficiency and effectiveness of the year-end review of employee performance and the administration of this important process. This application will be introduced to all teammates in 2016, engaging them in goal setting, self-reviews, and assuming shared responsibility for making performance management an ongoing process that drives business results rather than a year-end administrative event.
The 2015 initiatives have laid a solid foundation for the future development of the DUCA team. We now have the tools, knowledge, and experience to continue to build an even stronger organization for our Members.

Building an Enhanced Legal and Risk Framework
DUCA continued to invest in its legal and regulatory infrastructure in 2015. We enhanced our Enterprise Risk Management system to assist in Management and Board oversight of risk and new risk assessments with controls for the first time in our credit union's history.
We also completed Risk Control Matrix testing on key risk products to demonstrate that compliance and controls are effective. In order to meet, and often exceed, various regulatory and compliance requirements, DUCA has developed key company policies benchmarked against industry resulting in favourable standings with all main regulators.
Finally, we developed a multi-channel complaint process to help improve our Members' experiences and to simplify processes.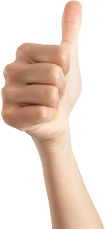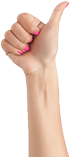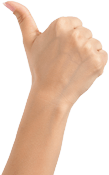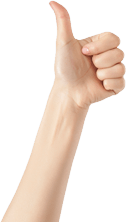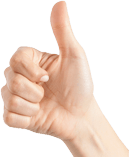 Zenbanx
Zenbanx is a mobile multi-currency account for Citizens of the World that allows clients to hold up to five currencies and exchange or send them domestically or internationally.
DUCA is the majority shareholder of Zenbanx in Canada and Zenbanx client accounts are offered by DUCA. Zenbanx customers in Canada become DUCA Members when they open their Zenbanx accounts.
Our ownership of Zenbanx provides DUCA with a competitive edge, enabling us to offer our Members multi-currency, mobile-accessible accounts. It also brings in new Members to DUCA because DUCA is the only Canadian financial institution where one can take advantage of a Zenbanx account.
Over the last year, we've witnessed tremendous progress in developing Zenbanx from a concept into a growing business. In this time, all the pieces of the business have been put together - operations, systems, compliance, and marketing.
The Zenbanx mobile app and the Zenbanx account at DUCA were launched in July 2015. Over 8,500 new members have joined DUCA through the Zenbanx account. In the USA, the Zenbanx app and account was launched in the 4th quarter of 2015. More recently, the Zenbanx app icon has been launched world-wide on WeChat messaging app, China's equivalent to Facebook, with 650 million worldwide monthly average users (MAU) and over 2 million Canadian MAU.
Despite the early successes, the significant investment in the development of the Zenbanx platform has exceeded DUCA's ability to continue to prudently invest in the new venture over the longer term. As a result, DUCA is in discussion to find alternatives for the enterprise with Zenbanx Holdings Ltd ("ZBH").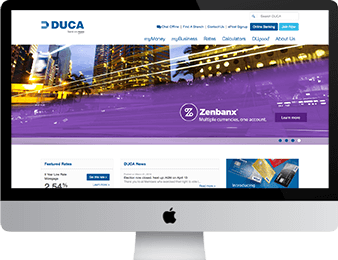 Building a strong financial future
Financial Highlights
Overview
% Change
$ Change
2015
2014
Total Assets
21.6%
404,871
2,282,657
1,877,786
Cash and Investments
97.6%
139,344
282,063
142,719
Loans
15.7%
268,998
1,983,869
1,714,871
Deposits
9.2%
150,186
1,790,981
1,640,795
Members' Equity
Shares
86.2%
39,912
86,187
46,275
Retained Earnings
1.9%
1,127
60,427
59,300
Non-Controlling Interest
-210.6%
-5,083
-2,669
2,414
Total
33.3%
35,956
143,945
107,989
Total Regulatory Capital
36.4%
40,394
151,515
111,121
As % of Assets
16.7%
-
7%
6%
As % of Risk Assets
8.3%
-
13%
12%
Interest Revenue
27.8%
16,778
77,213
60,435
Other Income
84.7%
4,859
10,598
5,739
Interest on Deposits
35.1%
9,349
35,968
26,619
Other Interest Expense
205.2%
3,136
4,664
1,528
Provision for Credit Losses
-24.3%
-932
2,899
3,831
Operating Expenses
40.5%
12,229
42,420
30,191
As a % of avg assets
10.3%
-
2.04%
1.85%
Net Results Before Patronage
excluding non-controlling interest
-31.4%
-1,459
3,191
4,650
Number of Members
23.2%
11,194
59,449
48,255
Avg Assets
27.3%
445,512
2,080,222
1,634,710
9.2%
Deposit Growth
$150m
23.2%
Membership Increase
11,194
Overview on Assets/Loans/Deposits
Comprehensive Income Before Patronage
(thousands)
2014
$20,000
ZenBanx -3,910
DUCA 6,974
2015
$20,000
ZenBanx -12,707
DUCA 10,815
Non-Interest Expense
(as a % of average assets)
Net Income Return on Average Assets
(as a % of average assets)
Return on Regulatory Capital (Before Patronage)
(Note: Exludes Class B Shares issued in Dec 31, 2015)
Regulatory Capital (millions)
Credit and Lending Highlights
2015 witnessed DUCA's Residential and Commercial Loan portfolio continue to grow at the strong pace established in 2014. Total loans and mortgages exceeded $1,984 million in 2015, reflecting a 15.7% rise over the previous fiscal year. At this rate of growth, DUCA maintains a favourable position within the financial and credit union sectors.
Funding this activity, our deposit base grew by 9.2% to $1,791 million in 2015. It's important to note that DUCA's growth is continually tempered and evaluated by prudent and risk-sensitive approaches in our lending practice.
We continue to strengthen our credit management and adjudication capacity, while expanding our origination desk and growing our book. Our Commercial Lending team strengthened and solidified DUCA's reach to mortgage-brokered deals and markets by participating in, and leading, a number of large, complex deals in the GTA financial community as well as in other areas of the province, including Ottawa, Burlington, Hamilton, Kitchener-Waterloo and Cambridge. The Commercial Lending team is able to execute such projects due to our strategic, positive alliances with major Canadian Schedule A banks, other prominent financial intermediaries, and sister credit unions of Ontario.
Our DUCA Broker Services (DBS) works hand-in-hand with our commercial lending program and continues to receive favourable recognition within our industry as an efficient, focused, residential mortgage program. Complementing this attempt, DUCA's securitization program strengthens our balance sheet and increases the liquidity required for lending activities.
Whenever faced with larger, more complex transactions, DUCA's seasoned lenders understand the importance of, and know-how, to focus on margins, fee structure, and profitability. At the same time, our team never loses sight of the fundamental requirement to manage risk and exercise prudent lending practices – a fact recognized by regulatory approval.
The Lending team at DUCA works hard to maintain an envied reputation among peer credit unions as well as larger banking institutions for capability, experience, and leadership in shared transactions. We're proud of our achievements in 2015, and look forward to continued profitability as as we go forward.

Building community
Making a Difference
Becoming a B-Corp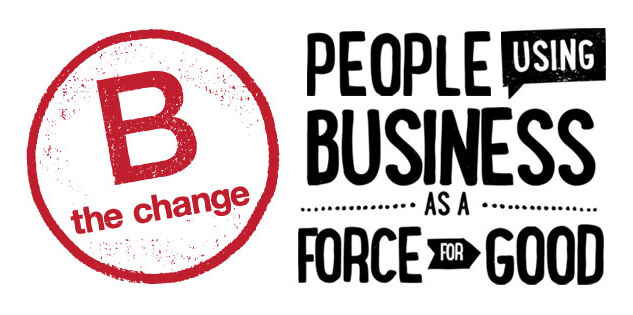 So how will we know we are on the right track? How will we prove that we are what we say we are? We believe stakeholder expectations are changing. It's no longer enough to say we are socially responsible, we must demonstrate it in the most transparent and credible way possible. We must keep the bar high and hold ourselves to the highest standard. This is why DUCA is proud to have been the world's first credit union to be certified as a B-Corp.
B-Corp is a rigorous international standard and third party certification process for responsible business. It assesses a company's business practices in key areas such as Governance, Workers, Customers, Community and Environment. To be certified as a B-Corp, companies must score at least 80 based on the assessment. Of all the companies who have taken the assessment the median score was 55. DUCA's B-Corp score was 97. For more information you can access our publicly available B-Corp assessment to see how we scored in specific areas.
Community Investment
Each year, DUCA contributes over 3.5% of pre-tax profit to support community initiatives through donations and sponsorships. This is well beyond the Imagine Canada Caring Company standard of 1%, which is aspired to by most community-minded companies. Our contribution to community in 2015 is as follows:
Total Company Investment
$561,990
| | |
| --- | --- |
| Cash | $475,320 |
| During Working Hours Volunteer Time | $1,037 |
| In-Kind | $0 |
| Program Management Costs | $85,633 |
Total External Resources Leveraged
$68,648
| | |
| --- | --- |
| Employee Giving | $14,660 |
| External Giving | $51,522 |
| External In-Kind | $2,466 |
Total Contribution to the Community
$630,638
Community Impact Loans
In addition to philanthropy, DUCA works with many community-based organizations, and provides access to credit for organizations and projects seeking to improve our community in different ways. These loans account for nearly 10% of all business lending at DUCA. This is in addition to the $57.7 million in Co-op mortgages, held by DUCA and its Members.
Total Community Impact Loans
67,136,775.48
Community Impact Stories
CCFC Innovation Fund
Since 2014, DUCA and the Christian Children's Fund of Canada (CCFC) have hosted an online voting contest. The goal of this competition is to identify and fund innovative and sustainable solutions to problems experienced by those living in poverty in developing countries, attracting votes from across Canada and around the world.
In 2015, the fund focused on providing greater access to early childhood education, which is an important factor in the physical, emotional and cognitive growth of all children.
Many families living in poverty in the developing world may not have the ability or resources to build literacy skills in their children, putting them at an increased risk of continuing the cycle of poverty.
The winning project received $25,000 from DUCA, and will support access to literacy resources and technology to help establish regular family reading time to supplement education in Paraguay.
"Early childhood education is proven to help children be better prepared for school, thereby improving their chances of success in primary and secondary education. I am sincerely grateful to DUCA for this significant investment in the healthy brain development of children, which will help them thrive."

- Mark Lukowski, Chief Executive Officer, Christian Children's Fund of Canada.
Past Project Impact
We are pleased to see success stories emerging from past DUCA Innovation Fund projects. These projects are often significant undertakings, and have begun producing success stories such as:
Establishing a tailoring co-operative that provides fulltime employment for 20 women in rural India.
Providing access to sustainable electricity and clean water for 100 households in Northern Ghana. This was the first Innovation Fund project and has had an impact we can be proud of. To learn more, please see the video below:
Community Impact Stories
Eva's Initiatives – Independent Living Skills Program
"Eva's offers safe shelter and support to 115 youth aged 16-24 every night. Many of them lack the life skills to achieve permanent housing. DUCA Financial Services Credit Union Ltd. is providing strategic funding to help equip youth with the skills they need to thrive in the work place and enable them to leave the streets permanently….A true measure of our society is how we treat our city's most vulnerable, and DUCA Financial Services Credit Union Ltd.'s commitment to homeless youth is a testament to building a more progressive city."

- Maria Crawford, Executive Director, Eva's Initiatives for Homeless Youth
Community Impact Stories
Eva's Initiatives – Independent Living Skills Program
In 2015, DUCA entered into a four-year $100,000 commitment with Eva's Initiatives to provide an independent living skills program for homeless and at-risk youth. The program engages 1,000 participants annually in the GTA.
The objective is to build the life skills of homeless youth to prepare them to lead productive, self-sufficient and healthy lives, and to support them in their transition to independent living. This is accomplished by teaching the basic skills they need to live independently, including:
Financial literacy.
Cooking and nutrition, including meal planning and budgeting.
Interpersonal skills, including Conflict Resolution, Healthy Relationships and Anti- Oppression/Anti-Racism.
Personal care, including Cleaning 101 (laundry, washing dishes, house cleaning, etc.)
Housing access, including how to negotiate tenant agreements and how to access resources in new neighbourhoods.
"My life….I probably wouldn't have it today. Or my job… or anything for that matter if not for Eva's Phoenix and the Independent Living Program and all the helpful things that I learned that helped me transition from the shelter to my own apartment. Things like, how to solve conflicts with my four roommates, cook, clean, do laundry and stay on a budget and even save money. There is absolutely nothing like this place…and no one can do what they do with the lost, discarded, confused and abused youth of our city."

- Rodney, former resident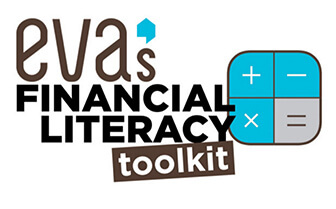 Community Impact Stories
Helping Good Ideas Grow- Ryerson Social Innovation Summit
DUCA is about helping our Members and our communities to do more, be more and achieve more. This is why we have made 'Helping Good Ideas Grow' one of our Fairtrade banking pillars. We were pleased to be the presenting sponsor of the first Ryerson Social Innovation Summit in 2015.  This is a collaborative event providing opportunities for community members to explore, initiate and develop their ideas for social change. As one example, the first year of this event spurred the launch of a unique crowdfunding platform, 'Be the Change,' that seeks to change the way people, non-profits, and companies approach volunteering. To learn more about the Summit, please watch the video below.
Community Leadership
Living Wage Toronto
For many in our communities, working is no longer a guaranteed ticket out of poverty. The cost of living is rising, and wages for many lower income workers are static, contributing to the prevalence of the working poor in our region. This is why in 2015 we worked with the Canadian Centre for Policy Alternatives (CCPA), and a range of other community stakeholders to update the living wage calculation for the City of Toronto to reflect the current cost of living. The calculation details can be found in the Report published by the CCPA, 'Making Ends Meet.'
As Toronto's first Living Wage employer, DUCA sees this situation as a problem and we are vocal in encouraging other employers to pay more to support employee and local economies. Our employees make a significant investment of time, energy and ability into making DUCA a success. At minimum, we want to make sure they have the ability to fully participate in their communities. For the many companies that reference their employees as their biggest asset, we feel this just makes sense.
DUCA Contributes to the City of Toronto Interim Poverty Reduction Strategy
In 2015, the City of Toronto led a collaborative process to formalize a poverty reduction strategy for the city. Despite our growing, and culturally diverse city, poverty remains a significant problem for many. According to the City DUCA was the only independent member of the business community to lend their voice to this solution as a member of the advisory committee. We were part of an advisory group that included leaders from the non-profit, public policy and academic organizations. We believe business has a role to play as part of the solution, and we hope other businesses will choose to engage in efforts to implement the plan.
46%
of recent immigrants live in poverty
37%
of female lone parents live in poverty
33%
of people in racialized groups live in poverty
30%
of people with disabilities live in poverty
The DUCA Team in Action
DUCA teammates and Members are an important part of what helps us to 'DuGood' in our communities. We're proud of the contributions they have made and we look forward to reporting on even greater opportunities next year. Highlights from 2015 include:
Join in - When a new Member chooses to join DUCA, he or she can also elect to have DUCA make a $50 donation to the charity of their choice. In 2015, the decision to become a Member at DUCA was the trigger for $33,050 in donations to charities across Ontario.
ChangeIT - Every DUCA Member has the option of rounding up their debit purchases to contribute to the community. It's called the ChangeIT program, and accounted for $6,872 in charitable contributions from DUCA Members in 2015.
DuGood Employee Program - In 2015, DUCA launched its first Matching Program –matching donations to the community organizations supported directly by our employees through either volunteer time or cash donations. In all, 22% of DUCA staff and board members participated, contributing nearly $10,000 in cash donations and nearly 200 hours of volunteer time. Here's what community organizations are saying about the program:
"We are so thankful for the generous donation we received from DUCA's Employee Matching Program. We are truly impressed by the fact that an organization would implement a program like this to help those who are already at work in their communities. The funds DUCA has donated to Connexus will help us reach more people in our community and in turn, positively change lives through the work we are doing. Thank you DUCA for parting with organizations already at work!"

Jenn Bailey - Director of Business Administration, Connexus Church
Food and Toy Drives
Food and toy drives take place throughout December at DUCA. Collectively, we collected 246 toys and 618 lbs. of food in 2015. This was matched by DUCA, with $1,230 going to the Salvation Army and $1,236 to supported food banks. These cash donations will buy approximately 3,700 additional meals and nearly 100 more toys.
Executive Sleep Out
Approximately 10,000 kids spend some time living on the streets of Toronto each year. For three decades, Covenant House Toronto has given some 90,000 homeless kids the hope to move from a life on the street to a one with a future. There are countless more out there that need our help. 
As Canada's largest youth agency, Covenant House Toronto provides 24/7 crisis shelter and transitional housing on-site and in the community along with comprehensive services including education, counselling, health care, employment assistance, job training and aftercare - all under one roof.
In total $44,650 was raised, 111% of our goal
"The Executive Sleep Out is a great opportunity to raise awareness for a cause that affects so many in our own city, not to mention across the country. Awareness and fundraising bring opportunity, and I believe it is important to provide opportunities for people to succeed, in the world of business and in their own personal lives. Who knows what can happen if you just give them a chance."

- Richard Senechal, former President & CEO, DUCA Financial Services Credit Union
Co-operative Banking
You come first with Co-operative Banking. When you bank with DUCA you are not just a customer, you are an owner. That means our banking products and services are focused on what best suits you, not just what generates the most profit for our shareholders. The result is a different approach to banking highlighted by true No Fee banking, great rates and our commitment to the communities in which we live and work.
DUCA is a partner in the Co-operative Banking campaign organized by the Credit Unions of Ontario. The intention of the campaign is to let more people know what our Members have already discovered: banking with a credit union is better, and banking with DUCA enables you to do more.